Welcome! My name is

Alessandra Ravagli

, owner of Alessandra Ravagli winery, a small and family-owned vineyard and winery in Ravenna. My family started growing grapes since 1983 and I accepted to completely manage my farm in 2010.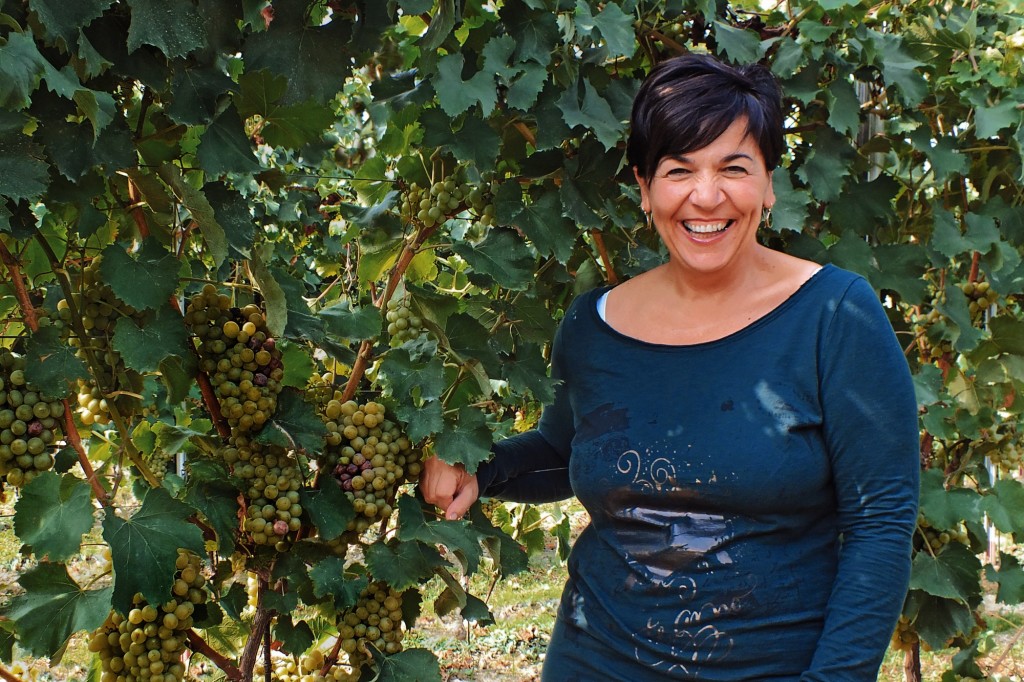 S

ince the very first moment I entered the family business, I decided to continue growing grapes in connection with the value of my land and tradition. I produce limited quantities of my wines, using handcrafted winemaking: this type of winemaking allows my wines to be "wines with heart", meaning that they will reveal my passion, my work and the condition under which they grew.
I strongly believe in the connection with makers, artists and farmers in the promotion of Made in Italy, agriculture and tourism: my "Signora Maria" Malvasia is a clear proof of that. What's better than a bottle of wine and an original ceramic ware to preserve the original value of italian handcraft?
Want to know more? just click ONE OF THE PICTURE BELOW!